What is Wellness?
Wellness is an active, lifelong process of becoming aware of your choices and making decisions that will help you to live a more balanced and fulfilling life. Everyone's optimal wellness will be different, depending on your own needs, experiences, personality, and circumstances. Different aspects will fall in and out of balance as you make your way through life, however, we can try our best to maintain a balance. Many factors can influence your health and well-being. There are 7 different interacting dimensions of wellness.
The 7 dimensions
Career and Academic
Emotional
Financial
Environmental
Spiritual
Social and Cultural
Physical
Career and Academic Wellness
Career and Academic Wellness is about expanding knowledge, creating networks, and continually challenging your mind.
Examples of Career and Academic Wellness:
Seeking out resources to help make decisions
Challenging yourself with new life experiences
Having a well-developed sense of self
Setting career & academic goals
Having friends & peers who can support your goals
Creating professional networks
Strategies to Enhance Your Career and Academic Wellness
Manage anxiety before exams
Schedule your study time in advance rather than cramming the night before
Try to be physically and mentally balanced prior to exams by eating nutritious foods, getting enough sleep and being active
Work hard before the exam but plan a reward for yourself after the exam such as connecting with friends
Find a sense of direction and motivation for life after university
Create a list of goals for yourself which are positive, meaningful, realistic and specific
Reflect on your passions in life. Which ideas excite and motivate you? Pursue your passion, while being flexible and open to change and new opportunities
Visit Career Center as early as possible in your academic path
Do your research. Use the internet, services on campus and networking with new people to help chart your course.
Get an internship or a summer job!
Course planning & academic supports
Get academic help at the Student Success Center (DeFehr 228): Your success at LCC
Meet early with an advisor if you have concerns about your course schedule or degree/program path.
Take advantage of academic support offered through your courses, departments, or the Student Success Center.
Form study groups with peers and support each other with coursework and assignments
Make an attempt to meet your professors in office hours, advisors, and other learning resources and ask questions when you need clarification.
Consult professional staff
Sign up for writing and math tutoring on Student Success website.
Make an appointment with the Student Success Center (DeFehr 228) to improve your study habits and to learn time management skills. Email ssc@lcc.lt
Complete a personal assessment which can aid you in discovering your interests and passions, as well as careers and majors that will allow you to pursue them.
Career Development Center and Counselor can meet with your and help you analyze your self-assessment results which can help improve your own learning and performance, choose the right study area, career, and flourish in it. Email ina@lcc.lt or cdc@lcc.lt to schedule a personal
Emotional Wellness
Emotional Wellness involves accepting and exploring who you are, enhancing your inner resources to reduce stress and maintaining a positive outlook on life.
Examples of Emotional Wellness:
Accepting yourself for who you are
Valuing self-exploration & improvement
Having a generally positive outlook
Taking care of yourself
Being willing to ask for help
Recognizing & managing stressors
Strategies to Enhance Your Emotional Wellness
Learn how to manage a busy schedule
Focus on the present moment and what you are able to control
Practice five or ten minutes of mindfulness meditation each day
Strive for balance by making time for things you enjoy and for family and friends
Keep your self-esteem high
Volunteer for something you care about and share your skills and knowledge with others
Surround yourself with supportive and caring friends
Create a list in your mind or on paper of all of your strengths and accomplishments
Learn how to deal with worries about exams, relationships, work or unexpected hurdles in your life
Ask for help when you need it. There are many people and resources on campus that can help
Increase your physical activity. Whether its running, yoga or walking with a friend, being active will help you manage those stressful moments
Make sure you're getting enough sleep – lack of sleep has a major impact on your ability to cope with worries and stress
Maintain a positive outlook. Look for the progress that you have already made.
Manage stress and anxiety through mindfulness or prayer
Look for opportunities to practice mindfulness throughout the day, for example, while eating a snack or waiting for the bus
Be aware of your breathing and concentrate on the breath itself as it moves in and out
Practice gratitude. Think of three things you are thankful for
Seek professional support
Seek support from a counselor to help you resolve personal issues and crises that may be interfering with your academic success and impacting your personal well-being. For more information and to set up an appointment, see the Counseling Services page
Talk to the Associate Dean of Students and/or Resident Directors to help resolve interpersonal conflicts that may affect your emotional wellbeing. Contact studentlife@lcc.lt for further advice.
Contact the Chaplain for pastoral counseling. Sometimes in times of loss or sickness, we can wonder about God's presence in our lives and the Chaplain is available to talk, visit and pray with you during these hard times.
Financial Wellness
Financial Wellness means being aware of your financial situation and managing it wisely.
Examples of Financial Wellness:
Developing long & short term financial goals
Tracking your spending
Budgeting effectively
Limiting overspending
Recognizing & managing financial risks
Using credit wisely
Strategies to Enhance Your Financial Wellness
Try to limit unnecessary expenses and debt and live within your means
If possible, use your debit card or cash rather than a credit card for making purchases
Try to use on and off campus resources to help create and maintain a reasonable budget for yourself
Eat nutritiously on a budget. Take your lunch, snacks and drinks with you to school or work
Seek campus support
Student Financial Services (SFS) assists in financial aid process, provides information external funding as well as helps select the best payment option for each student. If you need help in planning your finances, creating an educational budget, schedule payments for tuition. Email sfs@lcc.l and set an appointment.
Visit the Career Center to learn about employment options during the year and summer. Employment during the summer is a great way not only to get professional experience, but to make money to fund your studies at LCC. Email cdc@lcc.lt or stop by 22a.
If you encounter some unexpected financial expenses related to health or another crisis, you can borrow some cash from an Emergency Care Fund. It is funded through voluntary donations of students and staff. Stop by the Student Life desk 22 in DeFehr to get more info.
We also have Food pantry available for students who might be struggling to buy food. Sometimes bank transfers take longer or simply unforeseen additional expenses make it harder to make it through the month, your Resident Director if in need.
Environmental Wellness
Environmental Wellness is about creating a safe, supportive, inclusive and sustainable community that recognizes the impact of personal and social environmental decisions.
Examples of Environmental Wellness:
Being respectful, inclusive, kind and supportive to others
Being aware of risks in your surroundings
Being aware of the impact of your decisions
Taking personal responsibility for your actions
Working to improve your community
Reducing, reusing & recycling
Using sustainable transportation
Strategies to Enhance Your Environmental Wellness
Surround yourself with supportive family, friends, and resources
Form study groups with peers and support each other with coursework and assignments
Make an attempt to get to know your professors, advisors, and other learning resources
Spend time with friends and family
Be cautious about your personal security when out with friends
Be aware of who is around you and leave with the same people you came with
Buy your own drinks and keep your drink in sight at all times
Share a taxi with friends instead of walking alone at night
Be safe in your "home" surroundings
Lock your door when you are alone or sleeping
Eat locally produced food
Visit Old Farmer's Market (Senasis turgus)
Try to purchase food and beverages that are grown and produced locally as an alternative to imported products
Live an eco-friendly lifestyle on a daily basis
Use public transport or walk instead of using a car
Recycle plastic, paper and glass containers
Print less, try reading online or sharing reading materials with classmates
De-clutter: visual "noise" increases stress. A cluttered, dirty, or confusing environment can cause us to feel worried, sad, or helpless
Enjoy outdoors
Get in the daylight: Natural light is associated with improved mood, enhanced morale, lower fatigue, and reduced eyestrain.
Go for a walk: even short contact with nature can significantly reduce stress, anger and fear, and increase pleasant feelings.
Spiritual Wellness
Spiritual Wellness means different things to different people. For Christians, spiritual wellness means knowing God and living in good relationship with God and others. At LCC, we encourage all students to explore who God is and to develop a deeper understanding of your beliefs, values, and ethics that guide your life.
Examples of Spiritual Wellness:
Being connected to God in a relational way
Developing a full-person (mind, body, soul, emotions, etc) view of spirituality
Engaging spiritual practices that reorient you to living life with and for God
Participating in a larger community
Recognizing that spirituality is a communal & personal experience
Respecting the values & beliefs of others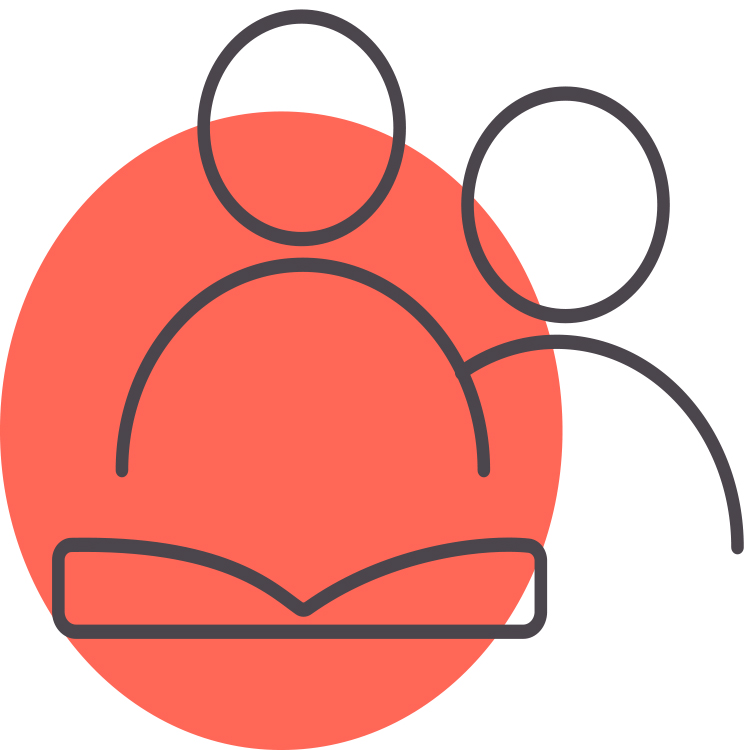 Strategies to Enhance Your Spiritual Wellness
Explore your own beliefs
Spend time reflecting on what you believe about God and why
Ask questions of others, read the Bible, read books about faith, religion and spirituality
Keep a journal, pray, or meditate to connect with God and reflect on your own spiritual state
Grow deeper in your faith with others
Join a Bible study or faith small group to connect with others while growing in your faith. Some groups work through a book of the Bible, while other groups discuss topics related to living well as Christians or spend time in prayer together.
Worship. Join the LCC community for Chapel on Wednesdays at 12:15 in Neufeld or check out Worship Nights on Mondays in Neumann Chapel (6th floor).
Look for other special Spiritual Life events: Spiritual Life Retreats, Community Dinners, Film & Faith Discussions, Mug & Muffin, Dressember, Prayer events, and much more!
Respect the beliefs and values of others
Be curious about others and ask questions in a respectful and open-minded way
Practice compassion if you meet others whose values and beliefs differ from your own
Continue to reflect on what you believe and why
Make use of campus resources
Explore faith through conversations with the Spiritual Life department staff. University is the perfect time in your life to ask questions, wonder about ideas and decide what you believe about God and the world around you. We believe in a God who loves each of us and invites us to be planted in a relationship with Jesus Christ where we can grow and flourish. The Chaplain offers you a safe space where you can talk about your relationship with God, thoughts about God, and how this all impacts your life. The Chaplain can also connect you to resources that will help you explore what you believe and help you grow deeper in your faith (i.e. Bible studies and small groups, a local church, etc.). Email chaplain@lcc.lt or stop by DeFehr 22d.
Social and Cultural Wellness
Social and Cultural Wellness means developing and maintaining healthy relationships with those around you, and supporting the diversity of our communities through knowledge, acceptance and understanding.
Examples of Social and Cultural Wellness:
Developing healthy relationships with family & friends
Respecting & understanding other individuals
Respecting the cultural identities of others
Limiting unhealthy relationships
Spending time with loved ones
Feeling self-confident alone or with others
Strategies to Enhance Your Social and Cultural Wellness
Be willing to meet new people and make new friends
Be assertive but friendly by smiling, introducing yourself and being open to meeting others
Sign up for courses or activities on campus which genuinely interest you
Take up offers that come your way and look for new experiences. Unfamiliar situations can be opportunities for personal growth and meeting new people
Manage challenging relationships with friends, colleagues, romantic partners or family members
Try to resolve conflicts effectively. Consider the other person's perspective and respect their point of view
Be yourself and respect your own thoughts and feelings
Focus on your feelings and share your perspective instead of blaming others. Use "I" statements when communicating and be clear about your needs ('I feel hurt')
Develop your intercultural skills
Be open-minded and appreciative of diversity
Challenge your assumptions and discomfort around the unknown
Be aware of how your individual culture influences how you perceive others
Be curious and look for opportunities to learn new things
Make use of campus resources and programs
Be a student leader! Student leaders gain valuable experience through individual mentoring and intentional programming. Visit LDP page to learn more about the dates and the process. New student leader hiring happens in February.
Consider living in the Residence hall, our Residence Life programming is designed to foster a vibrant community where life-long relationships are developed.
Start or join a club! Student Council also has a number of opportunities to get involved. Visit StuCo
Participate in Intercultural events! Being a uniquely diverse community, our Intercultural Education programs are designed to help students from various cultural backgrounds to engage in meaningful dialogue, celebrate the differences while being united in one flourishing community. Email studentlife@lcc.lt if you need support as an international student and would like to explore various opportunities to get to know other cultures.
Volunteer at different events and organizations on and off campus, opportunities are frequently posted through email and on social media.
Consider Study or Internship abroad which will expand your horizons as you spend a semester at one of our partner universities in Europe, Asia or the USA. Email: cie@lcc.lt for more information.
Physical Wellness
Physical Wellness is about creating opportunities for healthy eating, active living and self-care practices that will support your health and wellness.
Examples of Physical Wellness:
Maintaining an active lifestyle
Eating nutritiously
Seeing a doctor for regular check-ups
Limiting alcohol & tobacco use
Avoiding drug use
Sleeping enough to feel rested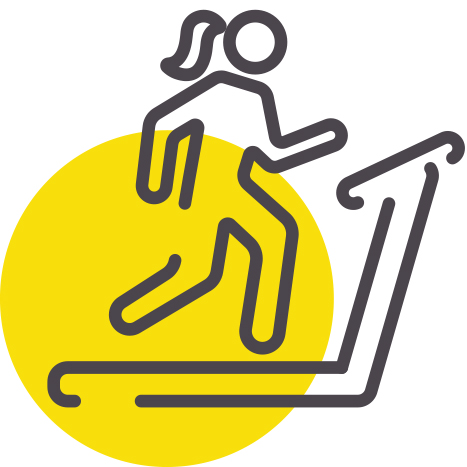 Strategies to Enhance Your Physical Wellness
Be active and sleep well
Set small goals. Go for a quick walk during your class or study breaks daily.
Use LCC Fitness Center which is equipped with weight machines, exercise bike, treadmill, elliptical trainer.
Sign up for yoga, fitness, sport or other recreation programs that you can attend after classes
Schedule an activity with a friend so you can support each other in being active
Get 8 hours of sleep. Try to go to bed before 11 pm to get the most benefits from it.
If your sleep cycle is constantly being disrupted, many negative symptoms can erupt such as extreme fatigue, sluggishness, memory issues, emotional instability and even an increase in illnesses.
Understand sex
Know that sexual intimacy without verbal consent is sexual assault. Report sexual assault anonymously on campus here or talk to the Associate Dean of Students or VP Student Life.
Understand sex outside of a monogamous, committed relationship (such as marriage) has long-term emotional and physical consequences, including increased exposure to sexually transmitted diseases. To ensure safety and respect for community living, sexual acts are not permitted in the residence halls.
Meet with Student Life Staff on campus to talk one-on-one in a safe environment if you have questions about relationships and sexual intimacy.
Maintain healthy nutritional habits
Make sure you know what the nutritional guidelines are: make half your plate vegetables, vary your veggies. Eat a fruit a day. Focus on whole fruits. Eat whole grains. Ensure sufficient protein. Vary your protein from plant bases to animal: beans, chicken, quinoa. Eat full fat dairy, preferably fermented: yoghurt, cottage cheese, kefir. Avoid refined and processed products: sugar, sweets, sausages, white bread, etc. Drink at least 2 l of water every day. Cut back on caffeine. Limit alcohol & tobacco use.
Take care of your health needs
If sick, stay in. Don't go to class.
For doctor appointment, see Student Life Office Assistant or email studentlife@lcc.lt or talk to your Resident Assistant about health concerns.
If you have a chronic illness, make sure to see a doctor for regular check-ups and have prescribed medication supply available.
Campus resources
Fitness Center and Gym. Take advantage of well equipped on-site fitness center, modern equipment and generous working hours.Get and stay in shape with the motivation and support of the community. Operation hours: I-IV: 10:00-22:00 | V, VI: 10:00-21:00 | VII: 16:00-21:00
Fitness coach Tomas is available Mon, Wed, Fri from 17:00 -20:00 and is available for the following assistance: providing information or resources on general fitness and health, demonstrate exercises and routines, assisting in exercises to minimize injury and promote fitness, provide emergency first aid if necessary.
Soccer team. The LCC Moose Football Team currently completes in both the Klaipeda City League (Division 2) and the Lithuanian Student Football League, with the intent of elevating its game every match, and every season. We have both male and female team. Email the coach Scott Stewart sstewart@lcc.lt.
Basketball. The basketball program creates opportunities for new players who don't make it to the main team to practice and play with the team when possible. Student can apply to practice basketball in a second team (a B team) and take part in other leagues. Players in team B have to comply with all other requirements for student athletes as stated in policy and be full time students. Contact basketball team director Marius Tamolis mtamolis@lcc.lt.
Student-led initiatives vary each semester, check out the Student organisations section for more info.
LCC Cares
At LCC, care for our community is essential to our mission and values, especially during a global pandemic! Therefore, we organized several ways to provide our community assistance with meeting basic needs due to unexpected circumstances.
Students, staff and faculty are able to:
request assistance
refer someone for assistance
offer assistance
We acknowledge sometimes asking for help takes a lot of courage and humility. The information shared on this form is completely confidential. The Associate Dean of Students receives the information submitted and forwards the information to the appropriate person.

#LCCGives
non-monetary or non-food items such as clothing and home goods.
#LCCFunds
Emergency Care Fund for students in need of minor financial assistance for an unexpected expense. It is cash-based and funded by generous donations from staff and faculty.
#LCCBuilds
a new initiative to create opportunities for the community to interact and minister outside of the classroom. Staff/Faculty can join a list-serv to be invited to attend or collaborate for student events.
#LCCFeeds
program providing staple food to students experiencing temporary food instability.
#LCCPrays
prayer team that prays regularly for needs and requests from the LCC community. The prayer team is available to meet with individuals for prayer in person or virtually if requested. Information is confidential and only shared with the prayer team.
#WeCare
an online form to connect a student in need with a resource.