---
About
The Campus Ministries Office creates diverse opportunities for students to explore discipleship, grow in faith, and serve God's Kingdom as transformed and beloved children of God.
Explore: Cultivating spaces for anyone to ask questions and investigate belief in God.
Grow: Cultivating spaces for growth in nurturing love for God, His Word, and His world.
Serve: Cultivating spaces for communicating God's redeeming love to the world through acts of service.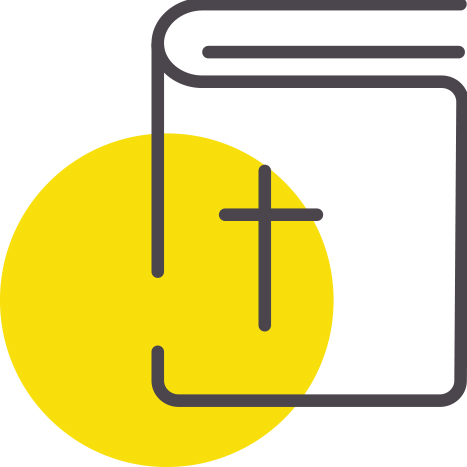 15 Bible studies & faith groups each semester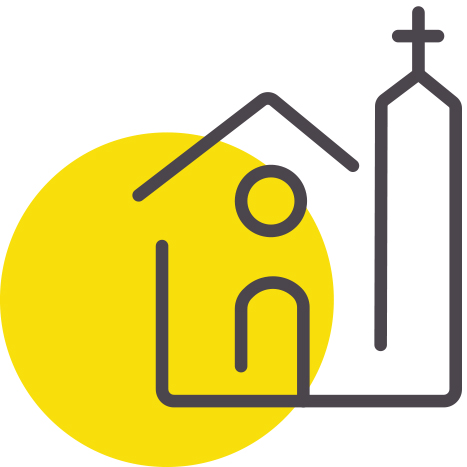 25 Chapel services held annually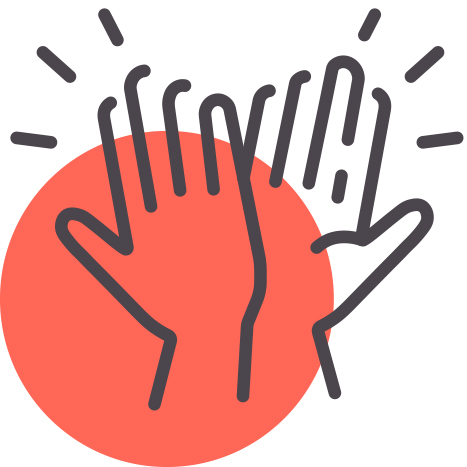 150+ Students engaged each semester
Learning Goals
We seek to equip students with a number of competencies and skills, including:
Having a personal knowledge of Christ
Advocating and serving the oppressed
Testifying about God's goodness in the world
Building community focused on peacemaking
Seeking justice and reconciliation
Noticing God's abundant work in the world
Respecting and engaging others from any faith or non-faith perspective
---
Programs
Explore
Each semester we offer various programs designed to help students explore discipleship and life with Christ. The following represent a sampling of some of the programs to help you explore the Christian worldview and faith
Explore Programs
Retreat program
Retreats hosted by the Campus Ministries Department are a great way for all students to rest, engage the art of intentional reflection, and to seek spiritual renewal.
Film Nights
Films present a unique way to examine worldview and themes of redemption, suffering, and the power of stories. Join for a film viewing and discussion led by spiritual life student leaders.
Mug & Muffin/ Bros & Bandeles
This is an annual women's and men's brunch focused on a discussion of a critical issue. Past topics have included social media, body image, and pornography.
Alpha
Alpha is an 11-week course that introduces participants to the basics of the Judeo-Christian faith. Each spring at LCC students are invited to participate each week by joining for dinner, a short film, and a discussion with their group. Alpha is a program that seeks to create an open space for discussion, disagreement and various opinions to be offered. Join us in the spring!
Grow
During your time in university, we want to encourage you to grow in faith as you pursue a life with Christ.
Grow Programs
Weekly Chapel
Each week we gather with the LCC community for a service designed for rest, worship, and discovery. Join us on Fridays at 12:15 in Neufeld Auditorium. This semester we are exploring 'The Parables of Jesus'
If you're a musician or singer and would like to try out for a worship team, please contact Joel (jaltena@lcc.lt) Tryouts happen each semester in the first week of classes.
Bible Studies
Join a Bible study to engage the Word and learn more about God and His calling in our lives. Bible studies meet both on and off-campus and are led by students and faculty/staff members.
Student Leadership Opportunities
Grow in your faith by stepping into a leadership position. Each year the Spiritual Life Office recruits Spiritual Life student leaders, Chapel Worship leaders, Vilnius Camp leaders, and Bible study/faith group leaders and provides training, support, and mentoring for these leaders.
Pastoral Counseling & Spiritual Support
The chaplain and discipleship coordinator are always available to meet with individuals for prayer, spiritual support, and counsel. Please contact us at jaltena@lcc.lt or zdeboer@lcc.lt, or come by Defehr 22d to talk more and receive support as you ask questions and grow in faith. You can also fill out this form.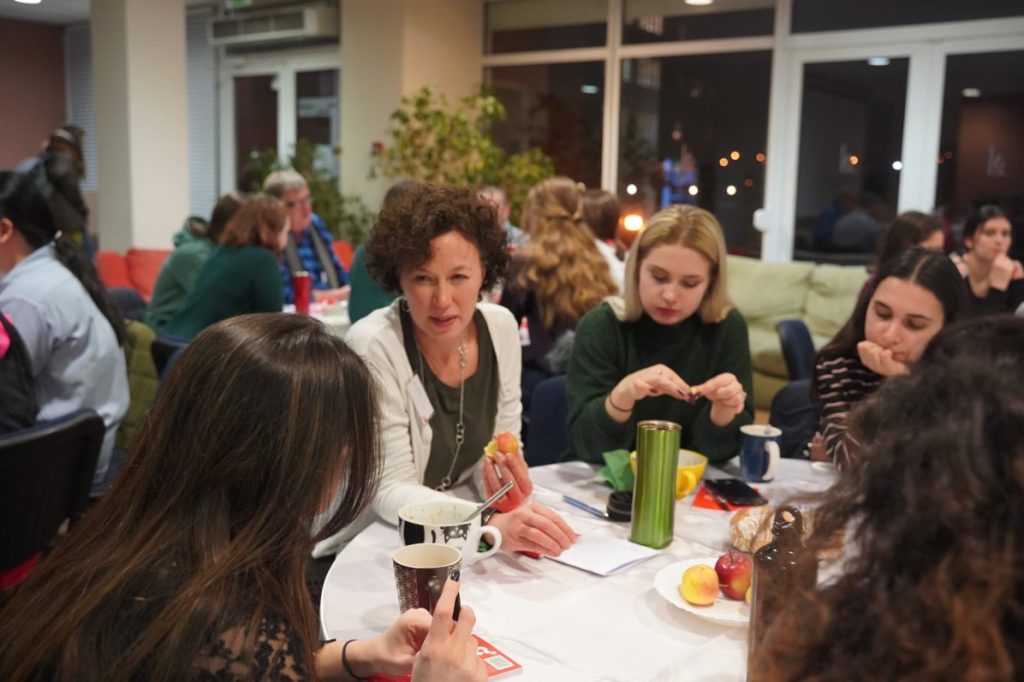 Serve
As you explore discipleship and grow in faith, we also want to empower students to find ways to serve God's Kingdom on campus, in Klaipeda, and beyond.
Serve Programs
Dressember
The Spiritual Life Office sponsors a variety of programs every December to examine slavery on a local and global level and how faith compels us to work for justice in this area.
Vilnius Camp Mission Trip
Each May, LCC students have the chance to participate in a missions trip to Vilnius to run an English/Bible camp for fifth-grade students.
Local Service
There are a variety of opportunities to serve on and off-campus with ministries, churches, and other organizations. Contact the Campus Ministries Office for more details.
---
Staff
"I love talking with students about what they believe and why"
Joel serves as the Chaplain at LCC and creates opportunities for students to engage questions of belief and faith. He helps organize and lead the Campus Ministries Office, mentors the Chapel Worship Leaders, and oversees the weekly LCC Chapel service in Neufeld Auditorium. Joel is always willing and available to meet with students who have questions about anything, including spiritual/religious beliefs!
Joel Altena
Chaplain
"I love hearing students' stories and count it a privilege to be invited into spaces of shared relationship as we journey together."
Zach serves as the Discipleship Coordinator at LCC and facilitates opportunities for students to grow in their faith in a variety of ways. Zach leads LCC's discipleship program which offers student-led Bible studies, a retreat program, service opportunities, and a variety of other student-led ministry initiatives. Zach also helps oversee the Alpha program and offers students the opportunity to receive pastoral counseling or spiritual direction. Zach is passionate about mentoring and loves exploring questions of faith and life with students.
Zach DeBoer
Discipleship Coordinator
Pastoral Counseling & Spiritual Support
If you would like to meet with Joel or Zach for a time of processing, support, prayer, or pastoral counseling, please fill out this form. Joel and Zach will contact you about a time to get together to talk. We want to stress our availability to have conversations like these, and hope you will feel encouraged to reach out.
Student Leaders
Chapel Worship Leaders
Alex Tonchev
Vika Lazarenko
Yuliia Chaika
Discipleship Assistants
Maisie Rhodes | Neumann Hall 1
Aisaule Samarbekova | Neumann Hall 2
Anastasiya Plekhava | Neumann Hall 3
Nina Dubchak | Neumann Hall 4
Assel Ushanova | Neumann Hall 5
Karolina Vakula | Neumann Hall 6
Ester Avanesyan | Enns Hall 2
Valeriia Kavun | Enns Hall 4
Zhanara Duishenbekova | Enns Hall 5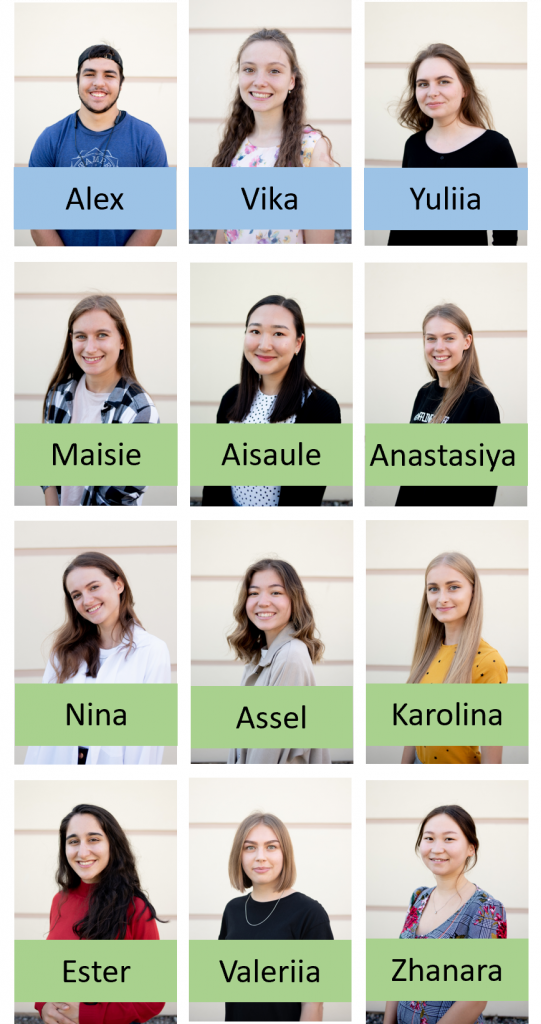 Apply to be a student leader during the Spring semester! Student leaders are hired for the following academic year. For specific questions, visit Leadership development program webpage or reach out to Student Life Vice President Margarita Pavlovic at mpavlovic@lcc.lt.
Resources
The Campus Ministries Office provides a number of resources to help equip students for local involvement, spiritual development, and more! Below are a few resources: