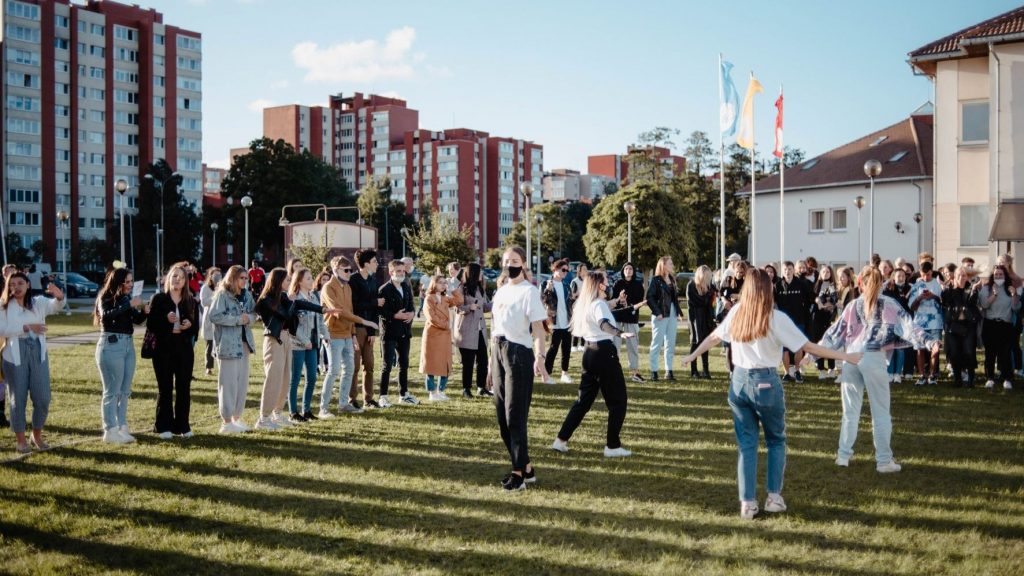 About
International Community is one of LCC's distinctives. Here, you will be sharing life with students from around the world in the classroom, the kitchen, the residence halls and during activities on campus. Our goal is to help you develop clarity and understanding about your own cultural identity and gain crucial cross-cultural skills for your interactions in an increasingly diverse and multicultural world. LCC as a vibrant intercultural environment prepares and equips you to thrive in a global workplace as you transfer your acquired skills to the world outside our campus.
Learning Goals
Better Understanding of Your Own Culture
Become more aware of the distinctive characteristics of your own culture, develop healthy cultural pride, and gain a better understanding of your cultural identity.
Respect for and Understanding of Other Cultures
Become more aware of the distinctive characteristics of other cultures and learn to demonstrate respect and acceptance towards people from other cultures as you interact and celebrate with each other our diverse LCC community
Intercultural Communication Skills
Learn how to practice cultural awareness and mindfulness to acquire intercultural knowledge and develop intercultural skills. Practice sharing your ideas and listening to others who come from different perspectives in positive ways.
Conflict Transformation
Seek reconciliation between cultures, build relationships with those who are outside of your own culture, and contribute to the greater LCC Community. Through our programs you will acquire tools for dealing with cross-cultural misunderstandings and resolving conflict peacefully.
Our Vision Statement
The Intercultural Program seeks to build bridges between cultures and foster a welcoming atmosphere for all students at LCC. It recognizes that the students, staff and faculty of LCC represent a wide variety of cultural backgrounds and encourages each community member to develop a greater awareness of, and appreciation or tolerance for their own and other cultures. It seeks to include all members of the LCC community in the international learning experience. Distinct from a multi-cultural program, it seeks to promote intentional learning and relationships between distinct cultures, not merely recognition of the existence of different cultures. It desires to do this creatively
What we do
Culture Trips
Sign up for our cultural trips to Kaunas and other cities in Lithuania to learn more about the history and culture of the place you now live in.
Cooking Around the World
Learn how to cook a traditional meal from another culture during a fun evening spent in intercultural dialogue or offer to help others cook your traditional meal as they learn more about your cultural background.
Gallery of Stories
Display your artistic interpretation of different topics around culture such as peace, home, heritage, roots, identity, justice… at our exhibition in the Alumni Gallery in November
Global Village
Make use of the opportunity to display your culture on stage and at a fair stand through dance, traditional dress, music, images, food… at our big "Global Village" event in February
Other Intercultural Events
LCC is committed to representing every student on campus by giving them an opportunity to fly their flag in front of DeFehr at some time during the year. We also invite you to attend our intercultural evening events throughout the year to engage in cross-cultural dialogue and learn new skills
Want to be an Intercultural Education leader?
Apply to be a student leader during the Spring semester! Student leaders are hired for the following academic year. For specific information, visit our Leadership Development Program webpage or reach out to the Intercultural Education Coordinator, Judith Fast (jfast@lcc.lt)
"Welcome to the Intercultural Education Office!"
I lead a team of student leaders responsible for cultural programming at LCC. Intercultural programming includes creative ways to learn about and celebrate culture and community . You can find me at the Intercultural Education Office in DF 21C
Judith Fast
Intercultural Education Coordinator
Intercultural Leaders
Sofiia Hukailo – Ukraine
Tomiris Zhunisbekova – Kazakhstan
Mariam Papashvili – Georgia
Lika Beradze – Georgia
Harassment Based on Discrimination
Please do not hesitate to report instances of threats, hatred, harassment, or discrimination. LCC seeks to create a welcoming atmosphere of living together in harmony, respect, and peace despite our cultural differences. It is our value as an international university to continue to keep LCC a safe learning environment for everyone.
What is harassment?
Harassment is an act of unwanted conduct that is aimed at offending or is offending a person's dignity on the basis of sex, race, nationality, citizenship, language, origin, social status, religion, faith or beliefs, age, sexual orientation, disability, ethnicity etc. and aims to create or creates a frightening, hostile, humiliating or offensive environment. Examples of harassment may include, but are not limited to, epithets, or negative stereotyping; threatening; intimidating; derogatory, or hostile denigrating jokes; written or graphic material that degrades or shows hostility or aversion toward an individual or group.
Bystander intervention
Bystander intervention is a strategy that provides community members with the awareness, skills, and ability to challenge social norms in their community that support discrimination and harassment.
Step 1
Notice when someone is crossing a line
Step 2
Interpret it as a problem
Step 3
See yourself as part of the solution
Step 4
Intervene: tell another person or stop the action or ask the person if they are ok
Report
Please report to your RAs/RDs or Associate Dean of Students if you think the policy might have been violated.
Resources
Country Compare
Increase your awareness of cultures by using the "country compare" resource
Reading Materials & Book Recommendations
Distinction between different culture related offices on campus