Meet the Student Council
Sose Simavoryan – President
Represents students on President's Cabinet and LCC Board of Directors
Supervises other Student Council members in the execution of their duties
Prepares semi-annual performance reports
Coordinates the Student Council election process
Chairs Student Council meetings and keeps the record of the minutes.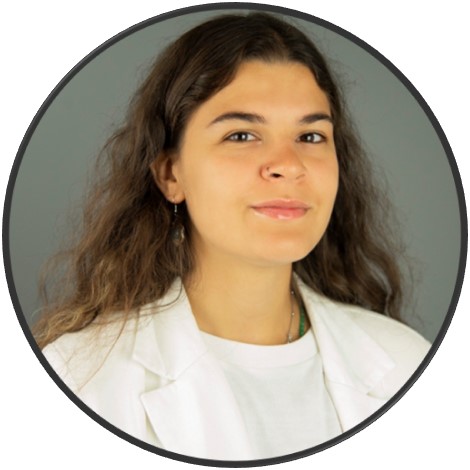 Elen Khachatryan – Vice President On Internal Affairs
Represents students on Academic Council
Ensures student input into academic policies and procedures
Assists in coordinating the Student Council election process
Replaces the President in case of his/her absence or resignation
Irūna Lukšaite – Vice President On External Affairs
Creates and maintains partnerships and communication with bodies outside of LCC
Helps with the organization of off-campus activities
Assists with fundraising and other legal/document procedures done outside of LCC (e.g. ISIC, LSP)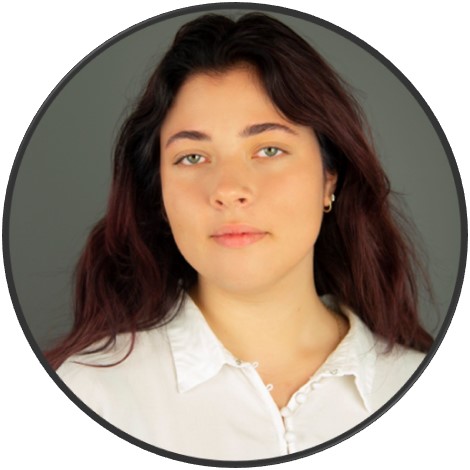 Yelyzaveta Vatlitsova – Event Coordinator
Creates and facilitates Student Council events on campus
Distributes information about event-planning policies to students
Plans a minimum of three events per semester, works together with the Marketing Coordinator on decorations for the events, its design, as well as purchase food together with the Treasurer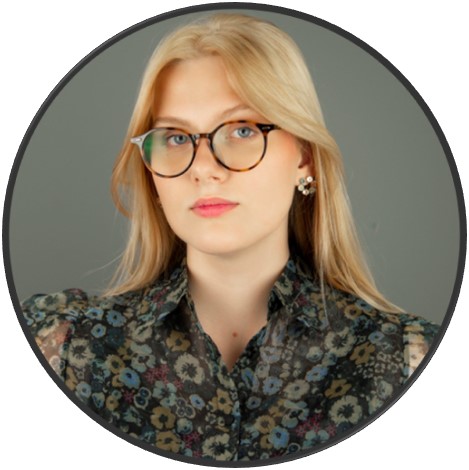 Marharyta Smolenska- Marketing Coordinator
Markets and promotes events and other StuCo activities both online and on-campus
Maintains Student Council's online presence
Works with Event and Club Coordinators on decorations and advertisements for events and clubs
Partners with LCC Marketing Department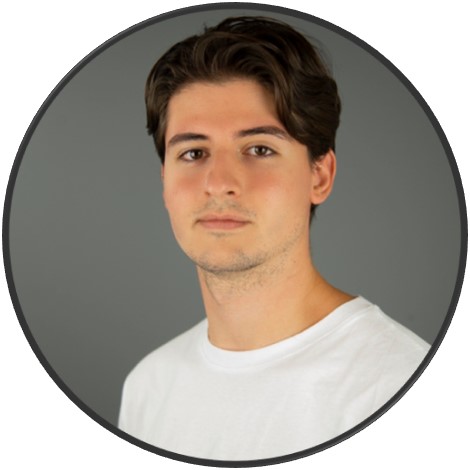 Dijedon Biljali – Club Coordinator
Coordinates the club the registration process and their compliance with event-planning policies
Keeps track of all club leaders and activities
Works with the Treasurer to distribute funds to clubs
Nare Akulyan – Secretary
Keeps track of Student Council documentation
Prepares reports and publishes documents with the student body
Actively participates in Student Council Representation
Ivan Kovtoniuk – Treasurer
Keep a record of all expenses of the StuCo
Manages pre- and post- programming forms and keeps a record of them
Works closely with Clubs Coordinator to assign funds to clubs
Elections 2023-2024 *Dates TBD
Student Council members are student body representatives and shall be elected annually in the General StuCo Elections. The StuCo elections process is governed by the Constitution and is held under the supervision and monitoring of the Election Committee The Elections committee consists of current StuCo member Gevorg Hayrapetian, as well as Director of Student Engagement Hannah Schundler and Chaplain Joel Altena has determined the following schedule:
Accepting nominations and screening the nominees to ensure they fit the obligations required for the position they are running for. All students who meet the eligibility criteria below can apply by submitting their application by a predetermined date. Applications will be reviewed by the Election Committee on March 12 and those who are eligible to run will be informed.
Students who are eligible to run will have a week to campaign, which includes online social media campaigning and putting posters up. Students will then prepare an election speech that they will present to the student body. – 12pm
Candidate debates (February 22 ) – 12pm-1:30pm
Actual elections take place where each student may vote for their selected candidates. Elections will be done electronically. Elections will take place electronically under the supervision of the Election Committee. In the case of a vacancy of any position, the StuCo President will announce and hold applications and interviews to fill the position.
March 1 Results will be shared.
Eligibility criteria for StuCo:
Full-time student enrolled at LCC
Not be on academic or student life probation
Must have a GPA of 7.5 and more
All nominees for President should have spent at least 2 years as students at LCC and be able to serve for the whole year. It is important the candidates are in Klaipeda.
Student Clubs
Criteria
Have at least 2 members on the management team
Have a club leader (and an advisor from faculty or staff for category 1 clubs)
Have regular meetings
Attend club leader meetings organized by Student Council
Write an activity report once a semester
Benefits
Be listed on LCC Portal
Use Student leader lounge for club meetings
Use LCC facilities, equipment free of charge
Advertise its activities and events through official LCC channels (social media, email, posters, etc.)

Club Registration Process and Timeline
Club registration form must be submitted by the 10th of every month
Committee informs the organization if it has been approved or not recommended by the 15th of every month
LCC Football Club
 Contact: Emil Kochemassov ekochem19@students.lcc.lt 
Volleyball Club 
Contact: Sofiia Demenchuk sdemenc21@students.lcc.lt
Kitsune in Hanbok
Contact: Analyssa Olson/ Georgij Tugushi aolson20@students.lcc.lt
Boxing Club
Contact: Harutyun Aslanyan haslany20@students.lcc.lt
Debate Club
Contact: Birganym Igissinova biggisi22@students.lcc.lt
Yoga Club
Contact: Alina Salnikova asalnik21@students.lcc.lt
Yearbook Club
Contact: Lusine Avetisyan lavetis21@students.lcc.lt
Book Club
Contact: Ana Masuradze amaisur21@students.lcc.lt
Sadhu
Contact: Sultan Aidarkhan saidark21@students.lcc.lt
Table Tennis Club
Contact: Tair Khudaibergenov tkhudai20@students.lcc.lt
Art and Therapy
Contact: Danylo Semakov dsemako21@lcc.lt
Habits Club
Contact: Danylo Semakov dsemako21@lcc.lt
Calliope
Club Leader: Mehrdad Rezaie mrezaie20@students.lcc.lt
Hobby Models Club
Club Leader: Anton Shyshchuk ashyshc22@students.lcc.lt
Improv Club
Contact: Hayk Mantashyan, Alyona Sydorenko hmantas21@students.lcc.lt asydore22@students.lcc.lt
Meditation Club
Club Leader: Dmytro Prydorohin, Vitalii Tarnovetsky dprydor21@students.lcc.lt
Public Speaking Club
Club Leader:
Public Speaking Club
Club Leader: Yury Nevidovich 
ivashc22@students.lcc.lt ialieks22@students.lcc.lt oyarosh22@students.lcc.lt
LCC Boardgame society
Club Leader: Valentin Rodriguez Alonso  vrodrig22@students.lcc.lt 
Belarusian Cultural Club
Club Leader: Yuliya Meliashkevich ymelias22@students.lcc.lt
IUCnews
Contact: Adriana Gruda agruda19@students.lcc.lt
Dance Club
Contact: Sofia Bashynka sbashyn22@students.lcc.lt
STUDENT ORGANIZED EVENTS ON CAMPUS
So, you want to plan an event. You've got an idea, maybe you've begun planning the event, and now you're wondering – what do I have to do to get it approved?
About student council
As a student at LCC, you automatically become a member of the student body and have the right to elect your representatives. The StuCo is the officially recognized student organization of LCC that represents the students to the internal and external community and acts as the instrument through which students are able to provide input into the internal policies in order to foster unity between LCC community members, promote student concerns, and to advance the general welfare of the University.
The objectives of the Student Council are:
maintain close relationships with LCC administration, instructors, students, other educational institutions, local, national, and international organizations;
encourage collaboration with other higher education institutions' students and student organizations;
represent students of LCC, and protect their rights along with legal interests, express students' academic and societal interests to the university's administration and other national institutions
discover the talents and abilities of the students, help utilize them and encourage them to contribute to the greater community through the submission of ideas
encourage the formation and activities of student clubs, and coordinating work between them and supporting their activities
MEETINGS
The Student Council will take place once a week. The meeting schedule is posted on the web and on the door of the Student leader lounge. Any member of the student body may request to sit in on the meeting. StuCo President shall maintain and make available to LCC students documents containing the following:
This Constitution
Minutes of all the meetings of the Council
Event pre- and post-programming records
Budget expense tracking
ISIC
Student Council is also here to help with all of your ISIC needs. Need advice on how to submit your application or need a photo taken for your ID? Student Council can help!
Email stuco@lcc.lt of you have any questions or suggestions.
Resources – Created by You for You!
Have a question?
Contact: stuco@lcc.lt