Counseling services
Many people find help by talking to their friends, family, or faculty and staff in their university. There are times though, when students may feel overwhelmed or stressed out by the obstacles ahead. When you feel your own efforts and personal resources are not enough to manage your life or reduce your stress, counseling is a useful resource. The services are available to all undergraduate and graduate students. We attempt to help with a variety of concerns related to personal, emotional, developmental, social, and academic issues or refer you to other services outside of the university community.
In the case of a psychological emergency, please call the LCC counselor on call +370 660 20012.
Frequently Asked Questions
Why do students come to counseling?
There are times in our lives that we may be temporarily "stuck" in working out a problem. During these times, it can be helpful to have another person listen and help us talk through the problem. Some of the reasons LCC students come to see us include: feeling depressed or anxious, friend or family concerns or conflicts, academic stress, self-esteem issues, relationship struggles or break-ups, eating and body image concerns, insomnia, difficulty focusing or concentrating, loss/grief, self-harming thoughts or behaviors, chronic illnesses and other life challenges.
Students seeking counseling may have a variety of other individual reasons as well. All concerns and questions are welcome to be voiced and discussed.
Is it confidential?
Yes! We take confidentiality seriously! We recognize that a safe and confidential space is important for the counseling relationship. Your information will not be shared with your professors, with the Residence Life staff, your parents or with anyone else without your consent.
The only exception to confidentiality is if the counselor believes a student's life or health is in danger or there is a risk of someone else's safety. If you have questions about confidentiality, we encourage you to speak to the counselor about your concerns.
We also recognize that LCC is a small campus and we may see each other outside of the counseling session. In those instances, we will not mention the counseling sessions, but treat you with the anonymity that you desire.
What is the cost?
There is no cost for currently enrolled LCC students.
How do I make an appointment?
You can fill out the counseling form here, which is sent directly to the counselor. You can mark all or any counselors as your preference in the counseling request form, but the counselor who will reach out to you may not always be the one you initially requested. Counselors' availability and workload will determine which staff member will contact you. The counselor will then send you an email to set up an appointment. Due to current high demand for services, if we do not hear back from you in 1 workday, your appointment time may be given to another student. Typically an appointment is 45 to 50 minutes.
What can I expect my first session?
The first session is a time for your counselor to gain a better understanding of your life and where you feel stuck. You will together with the counselor talk through goals and make a plan for the improvement of your situation. The expectation is that you will continue to meet with that counselor until your goals are met.
What happens during counseling?
We view counseling as a partnership. This means that we want to help you set goals and help you develop the skills for creating your own solutions. Our desire is to help you develop resilience, which is the ability to "bounce back" and grow in the midst of difficulty. According to the American Psychological Association, there are 4 components of resilience. The first is to have relationships with understanding people. Next is the practice of wellness, which includes taking care of your body and avoiding masking pain with things like alcohol and drugs. Finding meaning through purpose is also important to thrive in challenging circumstances. Finally, developing healthy thoughts is crucial; after all, our outlook and perspective matter! (Building your resilience (apa.org)
Research shows that people engaged in counseling services show the most improvement when they actively participate outside of sessions in their own growth and change process. Thus, we expect you to work on the goals and skills outside of the counseling session through different "homework" tasks.
Counseling sessions may be weekly, biweekly or monthly based on your needs and the counselor's availability. After 6 sessions, you and the counselor will evaluate the progress made towards your goals.
What if I am late?
Being late will result in a shorter counseling session.
What if I need to cancel?
Counseling services are in demand, so please respect yourself and the counselor's time by keeping your appointment. If you are unable to keep the appointment, please email your counselor 24 hours in advance. This will allow the counselor to give that hour to another student.
Due to high demand for counseling services, failure to show up for 2 appointments, without communication, will result in losing counseling opportunities for the given semester, unless it is a psychological emergency.
What if I want to change counselors?
If you are dissatisfied with your counselor, please start by talking with your counselor to talk through your dissatisfactions and other options. Just disappearing from sessions is not a healthy way to terminate therapy.
Other services
We are available for consultations if you are concerned about a friend who may need help. During this consultation, it is not necessary to reveal the identity of your friend.
Emergency contacts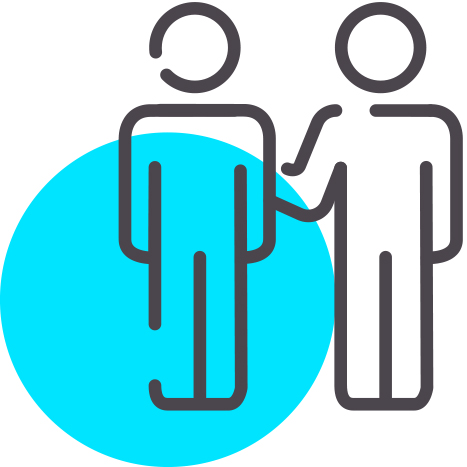 If you are in a severe or life-threatening situation, or you know someone who is, immediately call Emergency #112. For severe psychological crises you must call the LCC Counselor on Call at +370 660 20012.
Off-campus resources
Free, Confidential emotional support in Lithuania:
Women's helpline
24-hour support 8 800 66366
Chat option daily 5 – 10 p.m.
Don't be alone men's helpline
Linija Doverija | helpline for RU speakers
4 – 8 p.m. Tuesdays – Saturdays
8 800 77277
Psychological Help in Russian
https://pagalbasau.lt/ukraina/
Russian speaking students can call 1809 or +370 664 65792 and receive support in Russian Mondays – Fridays 6 – 9 pm and Saturdays/Sundays 12 – 3 pm. When dialing 1809, next press number 2 and you will get connected with the helpine for Russian speakers.
Off-campus psychiatric referrals
We are able to provide referrals for mental health services off-campus. Please note that there are costs associated with these services.
Free, Confidential emotional support online
7 cups
Anonymous online chat with trained active listeners
Hearme app
HearMe anonymously connects you with an empathetic listener in under a minute, 24 hours a day – for free.
Tu Esi
Helpful resources for students in Lithuanian. English, Russian and Polish available on how to find help
Ways you can care for your mental health today!
Habits that strengthen mental health
Relationships that support mental health
Self-help for students
There are many ways to strengthen your emotional health by using online resources. Often wellness begins with an understanding of our own experiences. There are several online anonymous screenings that can be helpful in recognizing what you may be going through. Please note that these screenings are NOT substitutes for a careful assessment and diagnosis done by a mental health professional. We encourage you to schedule an appointment with your doctor or a mental health professional if these symptoms are interfering with your daily life.
Anonymous screenings
Apps for anxiety, stress management, mindfulness
Apps for depression
Moodnotes: a tool to help you track your mood, become aware of thinking traps and grow in well-being. Based on the principles of CBT App Store.
Sanvello: an app for stress, anxiety and depression, based on CBT App Store or Google Play.
Virtual Hope Box: an app that gives provides you with tools to cope, relax, distract or inspire when facing stress or anxiety or depression App Store, Google Play.
About Us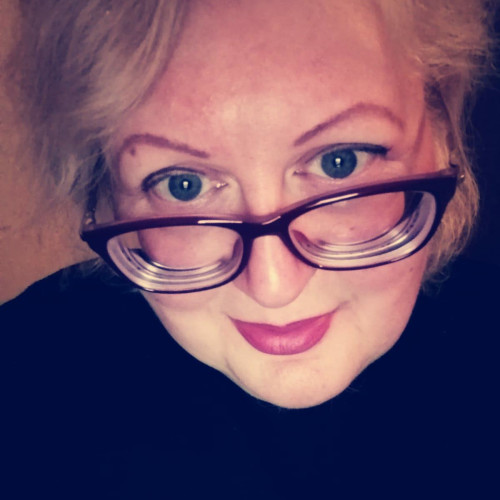 "It is a privilege to be a trusted older friend"
I began counseling in 1997 in California, US. There I graduated with a Master's degree in Pastoral Care and Counseling. I have worked with school children and addicted individuals in the US; I later taught undergraduate classes in the Social Sciences department and led seminars on a variety of topics in Lithuania. For about a decade I volunteered and helped train couples in a family center in Klaipėda.
I have been counseling LCC students since 2001. I see many students who want to learn more about themselves, become more independent, find their own passion and place in the university as well as in their bigger journey beyond their years of studying. It is a privilege to be a trusted older friend. My passion is to nurture individual students and through that contribute to a safer and more caring community.
Areas of interest include depression, personality assessments, cultural diversity and ethnic dimensions in understanding of psychological well-being, individual counseling with college students, relationship counseling, grief and grief counseling, trauma and trauma counseling, inclusive community care, multicultural community.
Ina Kamaityte
Neumann East 107
ikamaityte@lcc.lt
"Counseling as a shared journey"
Hello! I am a licensed professional counselor in the U.S. I have been here at LCC International University since 2015. I graduated with a master's degree in counseling. Since then, I have worked with university students in a variety of capacities: in Residence Life, teaching undergraduate psychology classes and counseling in private practice. What I love the most is walking alongside university students, both literally and figuratively, through the joys and challenges of life. I love the image of counseling as a shared journey; we all need a safe listening ear and an encouraging presence as we sort out options and move forward in the journey of life.
My areas of counseling focus include depression, anxiety, relational struggles, body image, academic performance, boundaries, cognitive behavioral therapy.
Lisa Harder
DeFehr 227
lharder@lcc.lt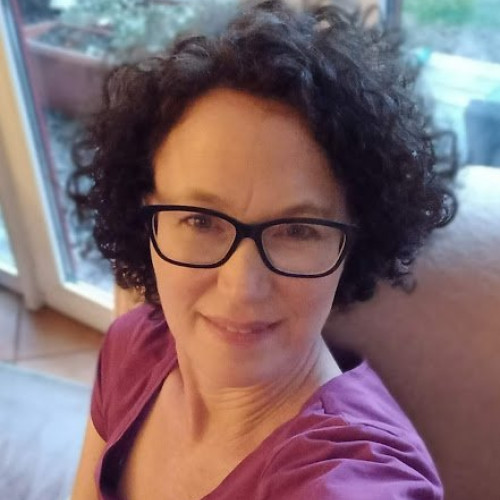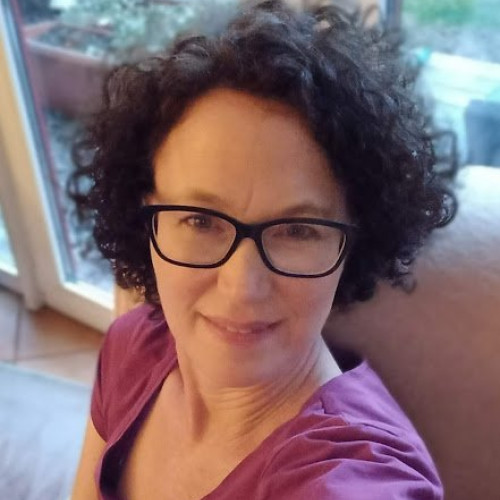 "An honor to journey with you"
I'm originally from Denver, Colorado in the USA but I spent over a decade living in the Netherlands. Living in another culture has forever shaped the way I see the world. My experiences abroad have allowed me to encounter and journey alongside people in many different realms of society. While I've been exposed to trauma, grief and loss, I've also seen so much beauty through the women and men I've met from all over the world.
It wasn't until my own experience of relational trauma and deep loss that I came to understand firsthand, the power of presence. Having a witness in the midst of such darkness gave me enough light to continue forward. In one of the most difficult seasons of my life, I came to discover my life purpose: to be a seeker of Shalom (peace, wholeness, harmony) with God, with the community around me and with myself.
I have a Master's degree in Clinical Counseling and specialize in trauma informed care narrative therapy as well as EMDR (Eye Movement Desensitization and Reprocessing). There is no need to come to counseling only if you have 'serious problems'… It would be an honor to be a witness to your story and journey with you wherever you are at.
Naomi DeBoer
DeFehr 227
ndeboer@lcc.lt